Chicago's 5 piece Nahuales Underground is a mix of ska, punk, reggae with a hint of aggressive energetic flavor. Nahuales has made their debut album Politico Incorrect a statement of injustice and inequality surrounding modern America. Currently they're working on their upcoming new album soon to be released and a single that is going to be released on November 16th of this year.
Loco Dub / Vocals, Rhythms Guitar
Ismael Echeverria / Vocals, Bass Guitar
Vicente Echeverria / Vocals, Lead Guitar
Javier Pantoja / Percussions
Miguel "Mikas" Garcia / Drums
The meaning behind the name of Nahuales Underground
El nombre de Nahuales Underground es un referente a un Nahual (Nahualli en Nahuatl). Quien es un ser humano con la capacidad de transformarse en animal. Debido al contexto social y rebelde de la banda, adaptamos el nombre de un texto de un libro de Rigoberto Mencho: "Peleamos como animales sin perder la cordura humana". Cuando comenzamos este viaje musical hace 15 años asombro la diversidad musical, géneros, y ritmos dentro del rock. Para que la banda tuviera nombre y un apellido anglosajón, eran pocos y tenebrosos los "hoyos funky" donde tocábamos. Muy místicos y llenos de humo con mucha cerveza y mucha fiesta que parecía el inframundo donde surge el Underground. De esa manera fue como surgió el nombre completo de la banda Nahuales Underground.
We have beanies available!!
Send us a message if you would like to buy one.
#largosdiasdeinvierno
Nahules Underground opened up the show with a very eclectic sound. The band was equal parts Ska, Reggae, Metal, and Political Punk. Think Nu-Metal Ska. As these guys ripped through their set it was clear that their music is something they all enjoy and take very seriously: shredding guitar solos, hard hitting drums, and spit fire fast rap verses. The band also caught my ear with their blend of lyrical content in both English and Spanish.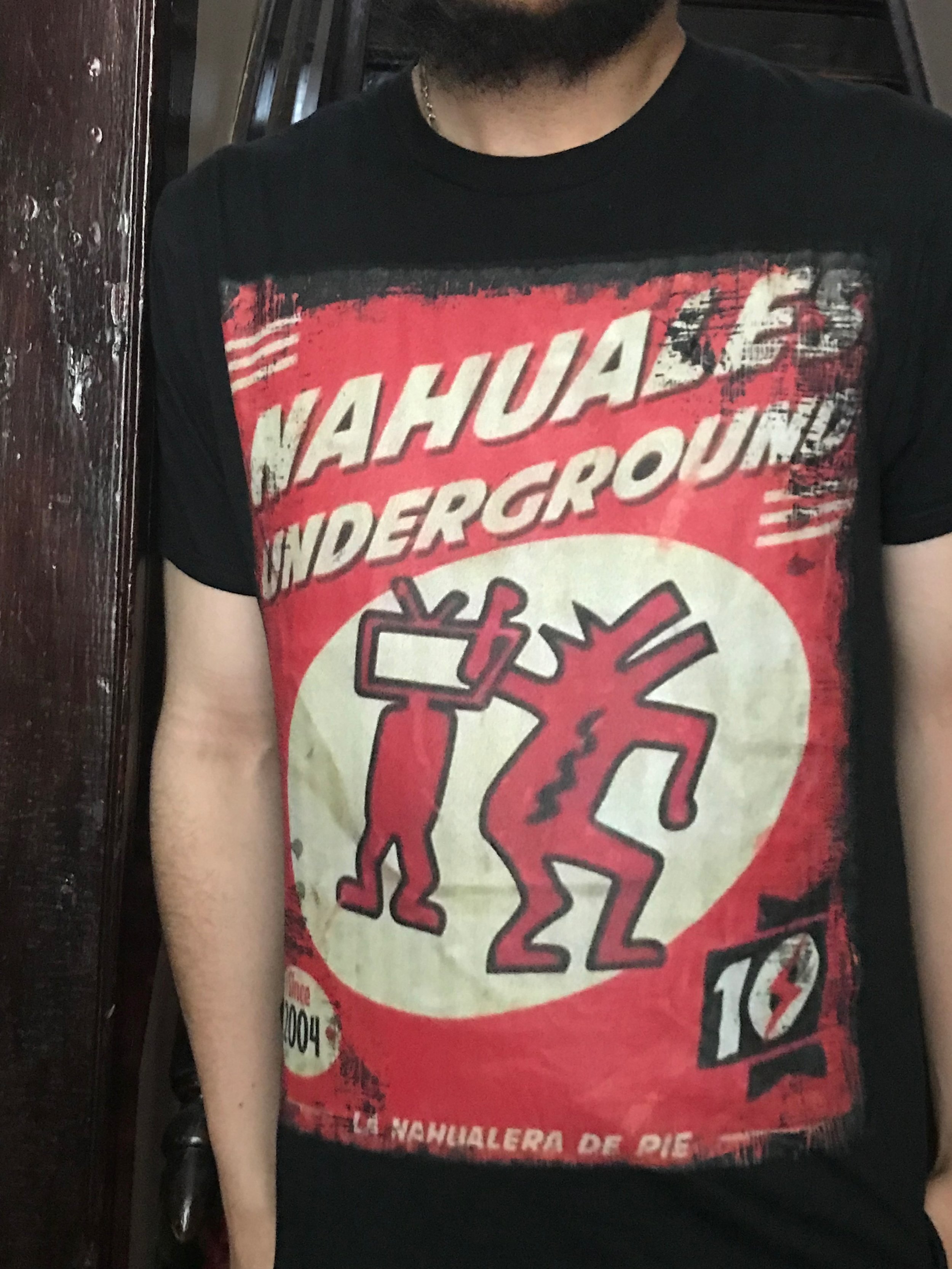 Limited edition t-shirt (pre-order)
We have a limited edition t-shirt design to commemorate 14 years of music. If you are interested to buy one just send us a message here in our website or facebook. This t-shirt is only by pre-order only and it cost $25 dollars.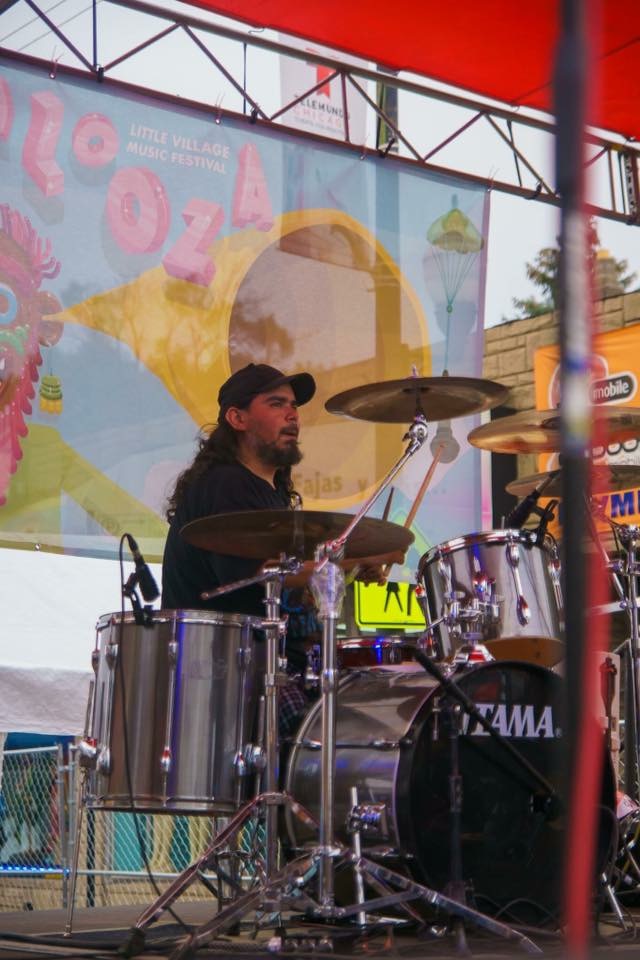 Due to medical reasons our drummer Miguel "Mikas" Garcia would be stepping down from the band. We wish him a fast and healthy recovery without you we wouldn't be here and because you gave us that energetic passion towards music, we continued as a band. We thank you for everything bother. Much love!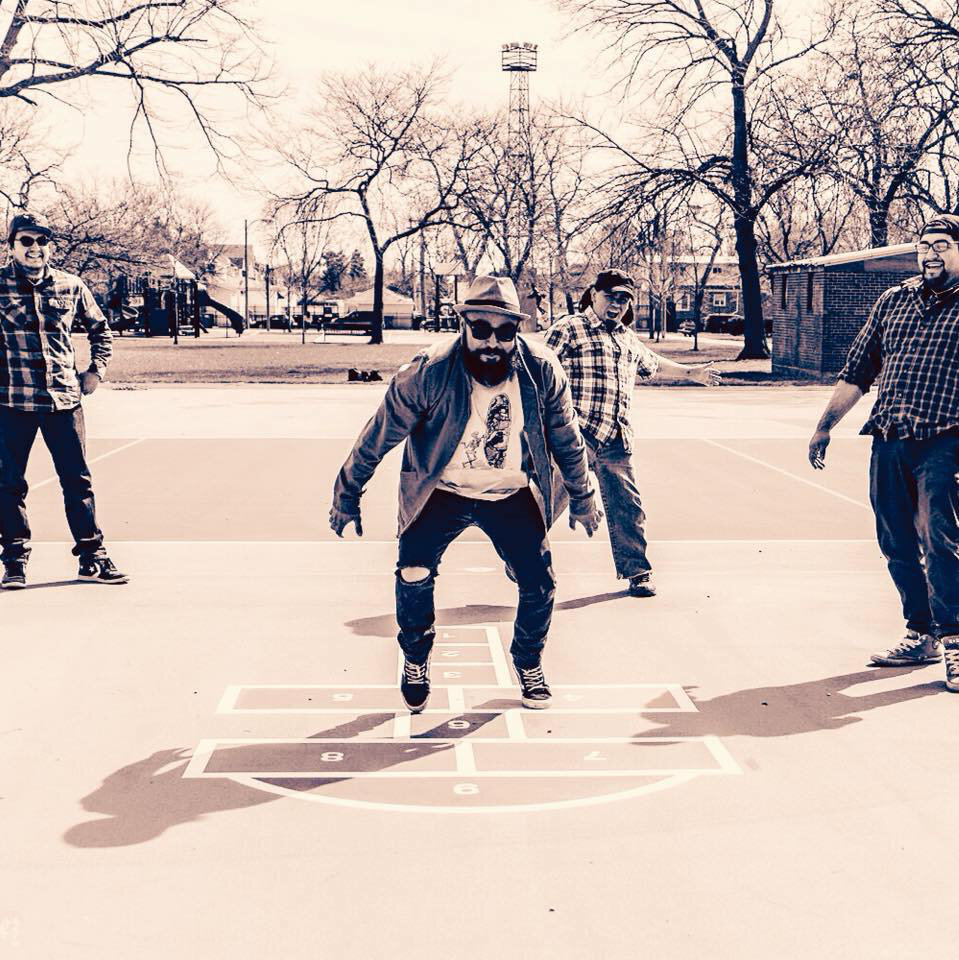 Nahuales Underground is a four piece bilingual Chicago style Mexican/American rock band including elements of ska reggae grunge and punk rock with all original material. In the past decade, the band has played at various local shows from backyard shows in Chicago southside to the famous house of blues. Nahuales Underground recently released a full length L.P. titled Politico Incorrect. Politico Incorrectaddresses social and cultural issues and also includes a few satirical love songs.
Contact Us
For booking, press inquiries or any questions.